Google Workspace: 10 Compelling Reasons to Elevate Your Business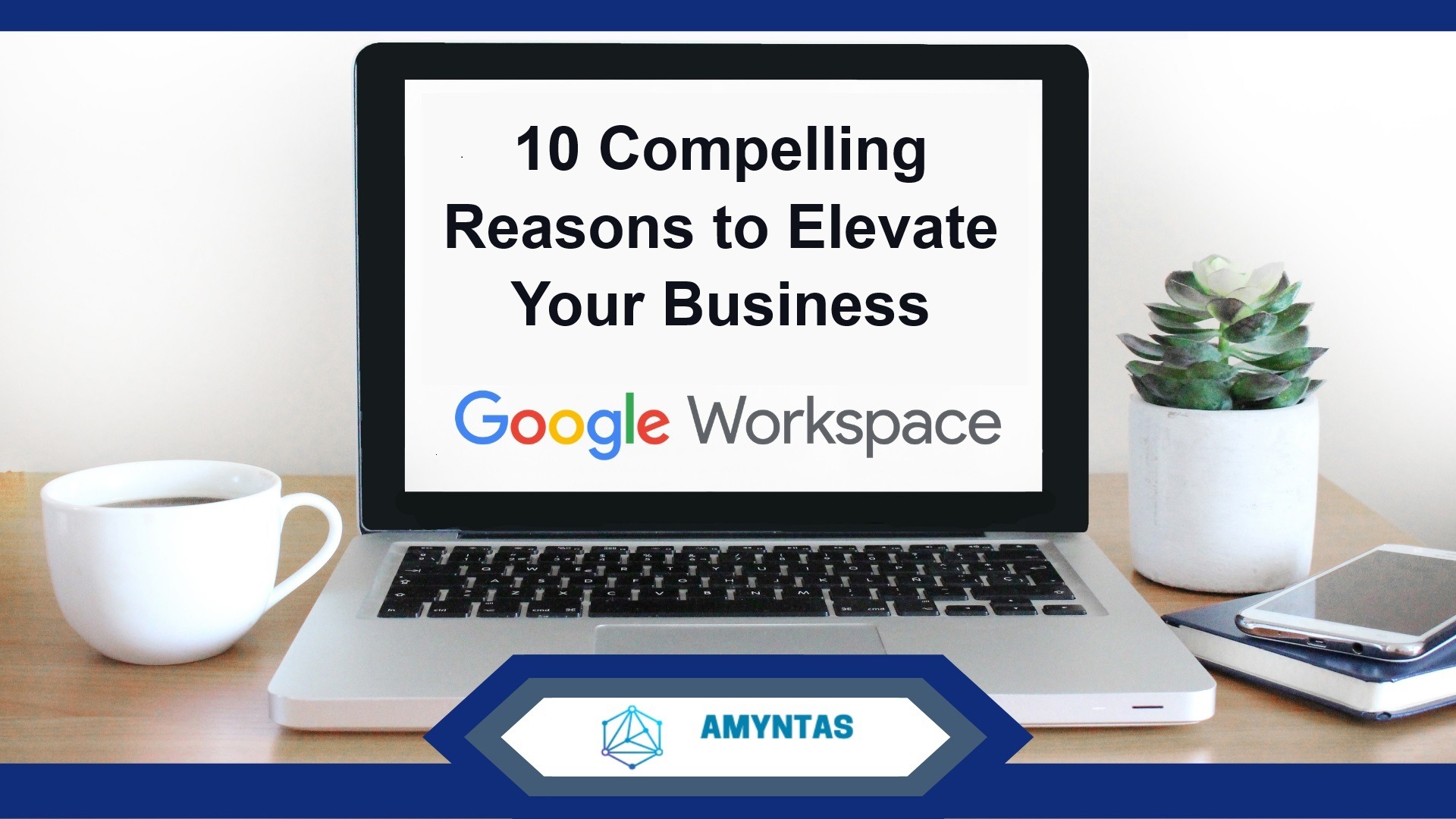 Empower Your Business with Google Workspace 10 Compelling Reasons to Upgrade
In the current dynamic digital landscape, "Google" is synonymous with seamless communication, efficient collaboration, and cutting-edge innovation. Whether it's Gmail for email, Google Drive for file sharing, or Google Duo for video calls, this tech behemoth has transformed how people interact and work. However, when it comes to business, is upgrading to Google Workspace (formerly known as G Suite for Business) genuinely worth the investment? The resounding answer is "Yes." This blog endeavors to dissect and illuminate the ten compelling and irrefutable reasons your small business should take the momentous leap to embrace Google Workspace for business, reaping many benefits, including enhanced control, advanced features, and unparalleled productivity gains.
Elevate Your Brand with Branded Email through Gmail
Imagine leveraging the power and familiarity of Gmail while presenting a professional and cohesive business identity. Google Workspace allows your business to use the acclaimed Gmail interface customized with your domain name. With the ability to create up to 30 alias accounts per user, managing professional communication becomes a seamless and branded experience.
Limitless File Management with Google Drive
Google Drive transcends mere file storage and becomes an indispensable powerhouse. Each user is granted the luxury of unlimited storage, freeing your business from the constraints of data scarcity. Introducing Team Drives ensures streamlined collaboration, assuring data security even in the face of rapid team expansion.
Real-Time Collaboration that Transcends Boundaries
Google Workspace's suite of applications ignites a revolution in real-time co-editing. Gone are the days of version control confusion. With instantaneous updates, real-time comments, and fluid charts, your teams seamlessly collaborate, whether huddled in the office or dispersed in remote locations.
Seamless Integration for Enhanced Efficiency
You supercharge your workflows by seamlessly integrating Google Workspace with Customer Relationship Management (CRM) tools and third-party applications. Data discrepancies become a thing of the past as productivity soars.
Centralized Administration for Enhanced Control
The all-powerful Admin Console is your ally in effortless management. From user access to meticulous security settings, this central hub ensures airtight control. Enhanced email scanning and robust analytics bolster your business's defense against the ever-evolving landscape of cyber threats.
A Gatekeeper for Security Regain mastery over devices accessing Google Workspace accounts. The power to remotely wipe lost devices and fine-tune security settings is at your fingertips, ensuring comprehensive protection for sensitive business data.
Data Preservation Through Google Vault
Safeguarding mission-critical data receives a cutting-edge makeover with Google Vault. Preserve crucial information, monitor user activity, and proactively navigate potential challenges—even from suspended accounts.
Craft Interactive Websites with Google Sites
Elevate your online presence and communication by harnessing the capabilities of Google Sites. This tool empowers businesses to construct interactive, content-rich websites that foster engagement and facilitate seamless information dissemination.
The Future is Now. Embrace the future with open arms as Google Workspace introduces AI-powered features. From Smart Compose, which anticipates your prose, to Nudge, a gentle reminder to respond to crucial messages, artificial intelligence streamlines tasks and equips you to make informed, data-driven decisions.
Consistency Across Devices
Google Workspace transcends device boundaries, ensuring that your experience remains seamless and uniform. While it operates impeccably across various internet browsers, the Google Chrome ecosystem offers an optimized experience that unifies your desktop encounter, regardless of the device.
How Google Workspace Partners Empower Businesses
A Google Workspace Partner empowers businesses by providing expert guidance in deploying, configuring, and optimizing Google Workspace. They ensure a seamless transition, offer tailored training, and enhance security measures. With their expertise, businesses can harness the full potential of Google Workspace, streamlining operations, fostering collaboration, and staying ahead in today's competitive landscape.
Conclusion
In an era where collaborative efficiency is indispensable, Google Workspace emerges as the quintessential toolset for businesses aiming to transcend mediocrity. The transformative potential of Google Workspace stands poised to elevate your organization's productivity, streamline communication, and fortify security measures. Armed with the compelling reasons outlined above, the transition to Google Workspace is not just a business decision; it's a strategic imperative that ushers your business into a new epoch of possibilities. Embrace the power of Google Workspace and open the gateway to a future where empowerment and achievement are the hallmarks of your business's journey.