Why Does Every Business Need Bulk SMS Services?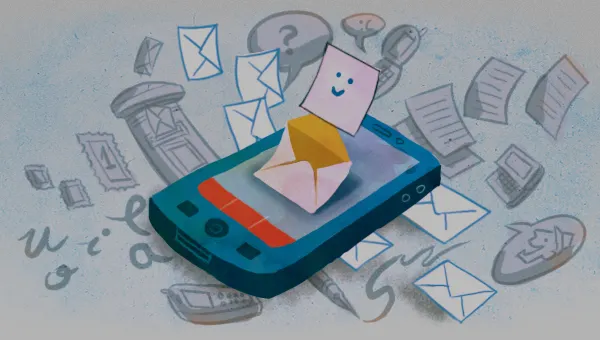 There are numerous effective ways a business can use as a marketing strategy, but bulk SMS is always the best way to achieve real success in this digital era. Mobile-focused marketing strategies have become a central point of every successful marketing plan. The best SMS services in Gurgaon, Delhi, India
, significantly impact a business to keep them on the competitive edge and maintain benefits within the industry.
What does bulk SMS mean?
Bulk messaging is the most essential and feasible strategy to target multiple end-users simultaneously. It is usually a one-to-many or broadcast message and varies from the group message. With the help of bulk SMS, a business can reach many people simultaneously and promote their goods and services to encourage them to interact with the brand. It is an excellent marketing tool that has changed how businesses do business and effectively boosts it to attain desirable success. It is a convenient option to send a message directly to smartphones.
Different Advantages a Business Can Avail with Bulk SMS
Bulk SMS is the most effective and fastest way to interact with many mobile users at once, which can benefit businesses the most. Here are some of the most prevalent advantages of bulk SMS for businesses:
It is an ideal way to quickly reach a large audience, as it offers the benefit of sending SMS to thousands of users simultaneously. It can also deliver SMS regardless of multiple delivery routes via carrier networks to ensure that SMS gets delivered at the right time according to the needs.
Bulk SMS is the most affordable solution for communication and advertising for all types of businesses. As a business can reach a large audience at once with a single click, it reduces labor costs and time taken in this process.
It helps in promoting the company and boosts customer visibility. Businesses can customize their logo, name, color, etc., to make the brand more engaging and visible.
Improve Relationship with Customer
The best SMS services in Gurgaon, Delhi, India, help increase customer engagement and satisfaction and build credibility, building a good relationship between the customer and the business.
Bulk SMS allows real-time delivery and reporting, which helps businesses quickly monitor the message delivery, gaining insight into the campaign's effectiveness and can change the marketing strategy to make it more successful.
Conclusion 
Bulk SMS is very beneficial for every business in promoting, updating, and notifying about the brand. It allows better interaction with the customer, and companies can gain customer loyalty, engagement, retention, leads, and all other benefits for successful business growth.