Voice Services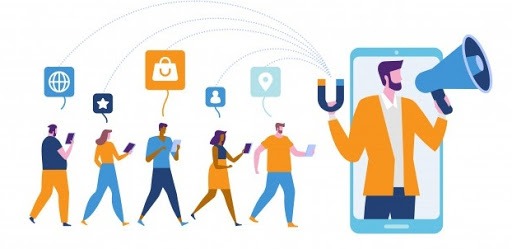 Voice application for your business needs offered to you as SaaS. Be it Inbound or out bound voice based application we will have it tailored as per your requirements
 OBD Platform :
Industry proven platform based on asterisk and free switch all open source components, Out Bound Dialing is still the most effective way to reach out to the users even today with 100% reachability. AMW can provide platform as a solution with complete CRM to manage it end to end. Added custom analytikes lets user to have an edge over their campaign and its effectiveness.
Survey CRM
Key Press Verification
Live Transfer and Forwarding
Complete Scheduling Control
Customised Audio Delivery
  IVR Platform :
White labeled complex IVR can be developed over asterisk or industry standard VXML to be implemented for Telco and enterprise solution.
Natural Language Processing
Chatbots
Multilingual support
Omni channel support
Callback integration
Visual IVR
Artificial Intelligence
SIP Connectivity
 IVR Conferencing :
IVR conferencing bridge can be created between two callers. IVR to OBD and vice versa. Best use case scenario is customer care solution, Voice blogging, Live chat etc. Can be implemented over diverse platform of VXML and asterisk.
Dial-In Conference
Concurrent Conference
Moderator Mode Conference
Call Recording
Web Management
  Missed Call Solution :
Missed call solutions help in speedy acquisition of customers and customer detail in real time. Every missed call received is a prospective customer. This solution can be used to generate leads and create reminders for a task.
Web Based Panel
Live Report
Cloud Based
 Click To Call :
Embed Cloud Calling widget into your website or mobile app and Start talking with your customers using click-to-call software
Vanity Number
Toll free Number
Call History
Call Queues
VIP/Black-list Call Routing
Call Recording
Voicemail & Transcription
 Voice OTP :
Voice call based OTP is a two factor verification tool that authenticate and allows businesses to facilitate API based OTP generation for its potential clients. Our premium and trusted notification solution ensures 100% delivery of sensitive and critical information on any mobile number.
OTP retrieve call in function
OTP time out configurable
 Call Center :
 Inbound call Center Solutions allow  agents to set their availability status from available to ""not available"" or ""on break"" – with the click of a button. Calls are routed to free agents who are available to take calls. This solution can be implemented for any business process with CRM. API for CRM needs to be exposed.
Predictive Dialer
CRM
Intelligent Call Transfers
 Alert Solution :
Automatic Voice Dialer alert solution for passive infrastructure of telecom – The primary expectations from AVD application is to send alarm notifications to field engineer and others in escalation matrix, via  hosted cloud deployment. The purpose is to help solution provider with:
Reduce Delay in Voice Escalation of Alarm
To make called field engineers more accountable for action
Can be clubbed with sms and whatsapp for alerts
 Text to speech integration ready
AVD solution for telcos for domain monitoring – similar service as above but the solution is for telco internal domain monitoring like BSS, BSS INFRA, NSS, STP, PKC, CEN, MDWDM, CORE, VoLTE for fault generation and ticket closure with closed loop.
 Text To Speech :
We can enable any IVR engine with colloquial text to speech engine. We have currently tested 10 indian languages successfully. Input for all languages has to be roman English.
Latest speech technology and more voices
Offline TTS / ASR solutions for IVR
Local Indian Accent Support
Audio Conversion in Real-time
 Virtual Mobile Number :
Virtual Number for configurable keyword reception(MO) and call for action SMS(MT). Platform allows dashboard to view and download real time data.
Configurable Keywords
Configurable Responses
Configurable SMS API