Software Development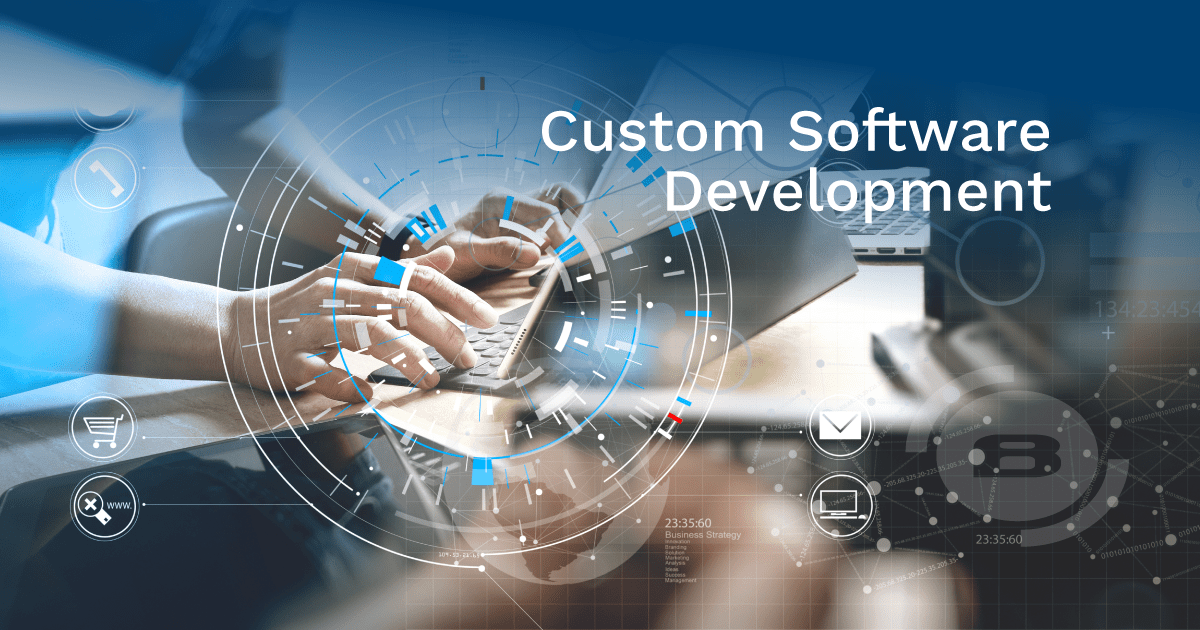 The business world is continuously growing, changing, and evolving in terms of advanced approaches and technologies for better customer engagement and profit. Businesses utilize software development services and make themselves grow exceptionally in a tech-driven world. With Amyntas, you can hire an expert team of software developers to fulfill your business needs. We can help you modernize your software at an affordable cost.
What is a software development service?
Software Development Services, or SDaaS, allow a business to develop, integrate, manage, and evolve software solutions to build and enhance the quality of software applications. Companies use SDaaS to implement advanced approaches through applications and the web to strengthen their businesses. At Amyntas, we have a dedicated team who can help you build feature-rich software or add functionality to your existing application to expand your business.
The need for software development services for business
Software development services ensure the best application or framework for web development with the help of the latest technologies and tools. It allows businesses to create a solution that meets their needs. It will enable enterprises to have the fastest and most reliable services for software development, besides cutting off the cost of purchasing off-the-shelf solutions.
It enables businesses to stay up-to-date with the latest trends in business and technology. Software development services at Amyntas help companies build a single piece of software according to their needs, which can be expanded into multiple modules or add other functions without having to rewrite the code. We help you build efficient, reliable, scalable software to support growth without downtime issues.
Our key features
Amyntas allows the automated process of provisioning the users with the service's requirements, which helps eliminate provisioning errors and enhance organizational security.
Our solid data protection ensures that our clients get optimum protection and that their data is secured from unauthorized access and corruption.
We help businesses check software programs' progress, quality, and adherence to standards, plans, and regulations.
Our multi-tenancy is robust software development in which a single deployment of an application serves different customers.
We have a dedicated team of developers who focus solely on the client's needs, efficiently address any issues, and improve development initiatives.
Our software development services
At Amyntas, we offer an extensive range of services with our software development services to help our clients grow their businesses.
Our web development services help create a new business vision by creating an engaging website.
We develop applications suitable for tablets, smartphones, and other digital devices so businesses can efficiently reach and communicate with their customers.
Custom Software Development
We build software with prolonged business values that allow uniqueness in the business processes and flexibility for future needs.
Software Support and Maintenance
We conduct continuous performance monitoring, fast issue resolution, and proactive optimization for the smooth functioning of the software.
Software Development Outsourcing
Our team handles all the software needs, planning the best possible strategies for your software development.
Our Process
As a leading Software Development Company, we use the most innovative approaches and the best processes to help our clients with software development.
We start by deeply analyzing the needs and goals of businesses, their marketing trends, and their competitors and executing a better plan accordingly.
After planning and considering all technical requirements, we start designing the software and its prototype.
Development and Implementation
It is a coding stage where we write suitable programming code for the software according to the design and functionality and implement the code after development.
Our testing team tests the software code before deployment to check for possible errors and eliminate those issues to ensure optimal functioning.
After testing and overcoming all issues, we publish the software for the users and ensure the success of a project.
Our development process does not end with the launch; we allow support and maintain the software to ensure the smooth running of the business app.
Why choose us?
We are a leading Software Development Company in Gurgaon due to our industry expertise and excellent knowledge of robust software development. Amyntas has mastered software development skills with proven experience and technical expertise so that you can empower your business with the best software development services. We have a team of dedicated developers who deeply identify and understand every client's needs and provide the best possible software solution.